Press Releases 2016
Tucson Main location expansion - New building acquisition: Dec 31, 2016
Norcross Madagascar Group (NMG) is pleased to announce the expansion of the Tucson facility. Today, NMG purchased the warehouse and showroom property across the street from their current location. This newest acquisition will add 14,000 ft2 showroom and warehousing, bringing the main location to 24,000 ft2. The new property is located at 208 W. Lester St, directly across from 201. W. Lester. NMG plans to add additional space in 2017.


Amazonite Mine - Road up the mountain completed: Dec 20, 2016

NMG has completed construction of a road up the mountain to allow direct access to their Amazonite Quarry.
Finally Norcross trucks can transport machinery, supplies, and building materials to the site. This also allows for construction of buildings for worker residences. Previous mining was done by hand, or portable drills and production transported out by hand, and animal-driven cart. Now compressor generator sets, and drilling rigs can be implemented, with hydraulic rock breakers to increase productivity. The mine is now in production all year round. Before, the mine was closed for the 4 months of the rainy season.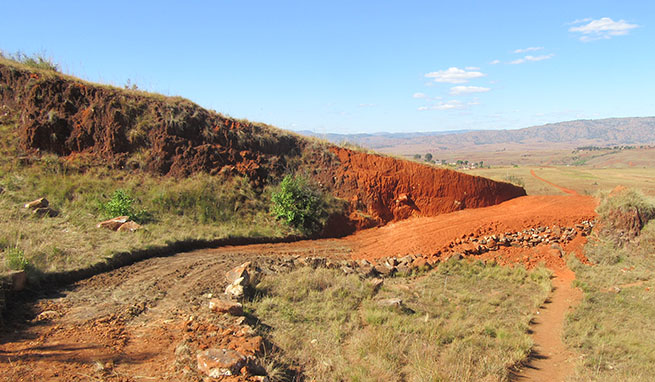 Norcross Land Development Plan: Ambohibob: Aug, 2016
Large available land in Antananarivo doesn''t exist. 15 years ago, when looking for land to develop the future factory of Norcross for the next 50 years, Robert Grant discovered this large parcel and applied for it as a development project. The land was a mountain, which included a lot of potential land that would require to be flattened on 2 levels.
The reason the land was available, was due to lack of access. A bridge would need to be built across a rice paddy in order to reach the land.
Norcross was finally awarded 1/3 of the mountain at the beginning of 2016. 1/3 has been allocated to the largest government development projects to build a new highway. This new highway will connect to the airport, the Mahajanga round, including a bypass around traffic-congested Ambohibao and go all the way to the city of Antsirabe. The government plans to remove the 1/3 of the mountain beside Norcross''s parcel and use all the dirt for the highway, and has already built a granite crushing factory to crush the granite to gravel. This will cause the Norcross parcel to eventually become the mountain as the rest is removed.
After 4 years of negotiations, Norcross was able to acquire a strip of the rice field which will become an elevated road/bridge connecting the Norcross mountain to Mahajanga road.
Norcross is planning how to flatten the land in 2 parts, leaving the mountain natural at the top for a planned residence with 360 degree views at the top.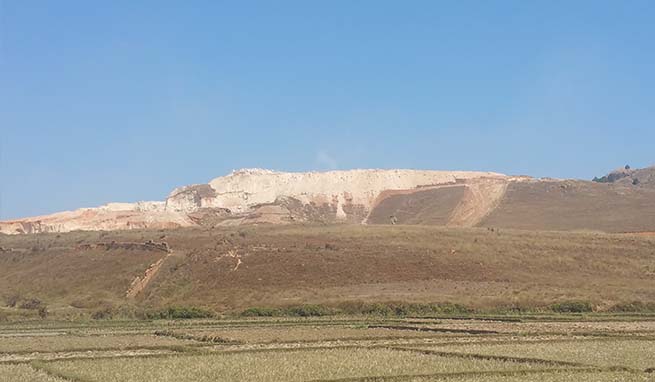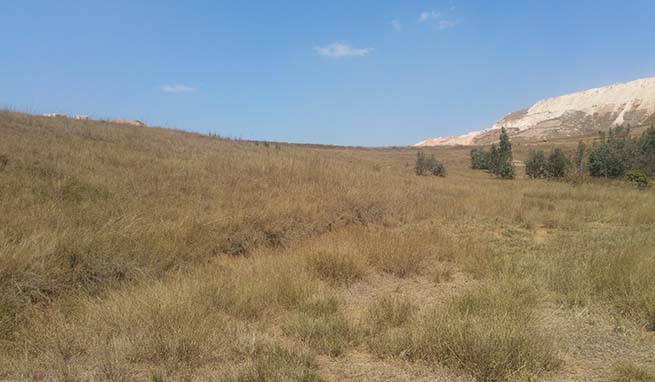 Tumbling Factory Update: Sept, 2016
The tumbling factory is completing its 2nd season. Production is at full capacity and all stones are continually being stocked. Norcross is in the process of adding more machines arriving by the end of the year. This Denver show, Norcross will introduce a new tumbled stone product - Ruby Tourmaline - to its offerings. All stones are available.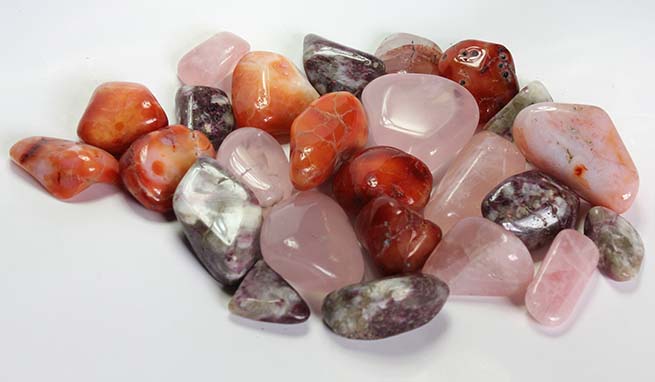 Labradorite Peacock Blue Quarry Update: Sept, 2016
Norcross, and its partner Sun Minerals is scheduled to begin new production starting Sept 2016 with their joint venture.
The Norcross camp is currently housing 16 workers, a water tower, with a well, and grows most of its food through crops or livestock.
Electricity is supplied by generators, and even WiFi internet and TV from satellite.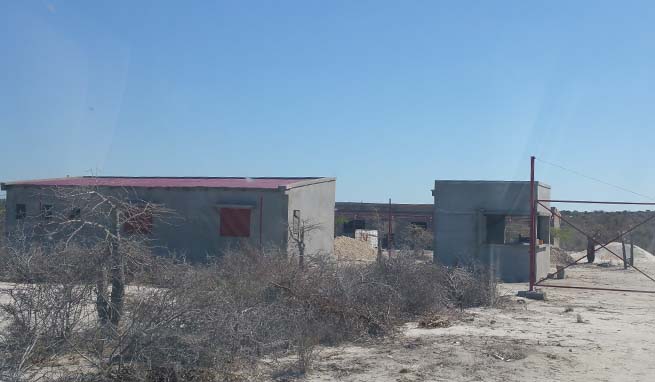 Norcross Bokonake School #2: Sept, 2016
Norcross completed construction on their 2nd Bokonake School, which is located within the local region of their labradorite quarry.
This new school is much larger than the first school Norcross built in the area in 2004 (rebuilt in 2008 after a hurricane destroyed it). The first school is still active and serves another community. 120 new students are ready to begin the school year this September. The new Norcross school is the largest school in the region of more than 30 sq. Km. The school has 3 large classrooms. The nearest large town is called Maniry, and it is desperate for a high school. Students that reach high school age are forced to walk 7 hours to the city of Ampanihy or move there. This results in very few teenagers going to high school in the entire region, keeping literacy and education levels very low. Norcross is committed to resolving this problem with more socioeconomic development in the near future.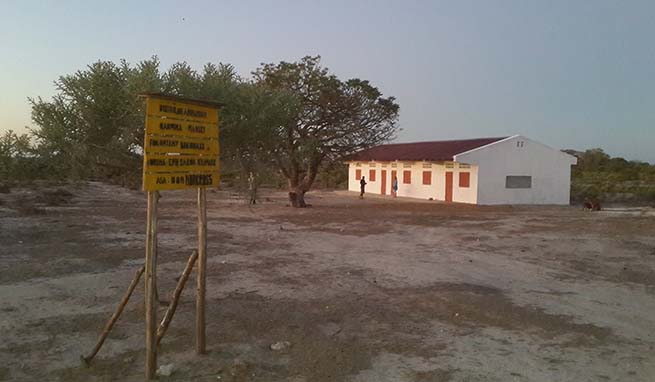 Labradorite Granite Slabs
Norcross has marked 20 large blocks to be shipped to China for processing, and plans to enter the granite slab business this fall.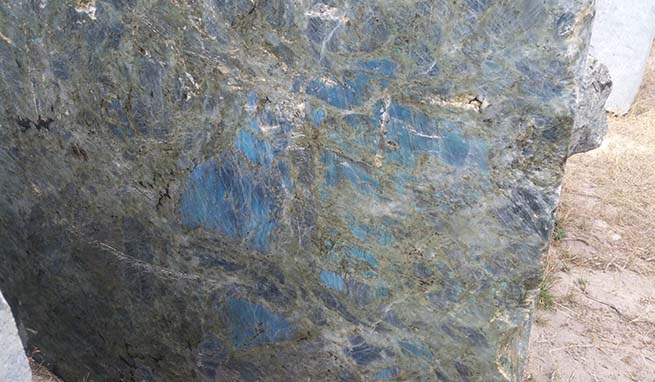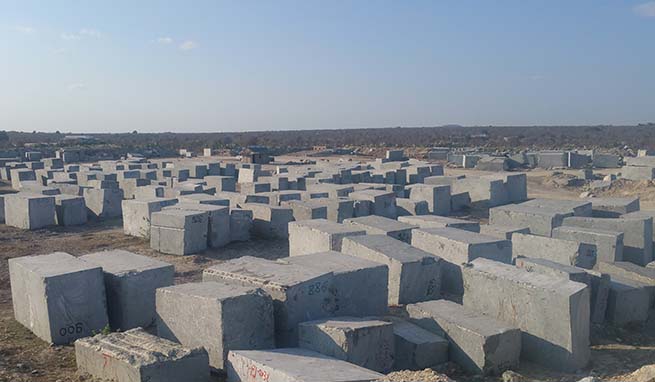 New Labradorite quarries
Norcross has planned to open a new labradorite quarry within their labradorite claim this year, including a white (bianca) labradorite quarry.
The new area is actually the primary deposit which is expected to be 4 separate quarries once developed.
Owing to the local peoples beliefs, Norcross was not permitted to start mining in the primary deposit of labradorite in 2001, and opened the Peacock Blue quarry 1 Km. away within a small outcrop, off the main anorthosite deposit. Norcross was kept from developing the main labradorite ridge due to several kings'' tombs that were buried ontop of the deposit. 15 years later, after construction of the latest school, the local people agreed to allow Norcross to start developing quarries within the primary labradorite mountain. Core drilling has revealed black, blue, white and green labradorite background color.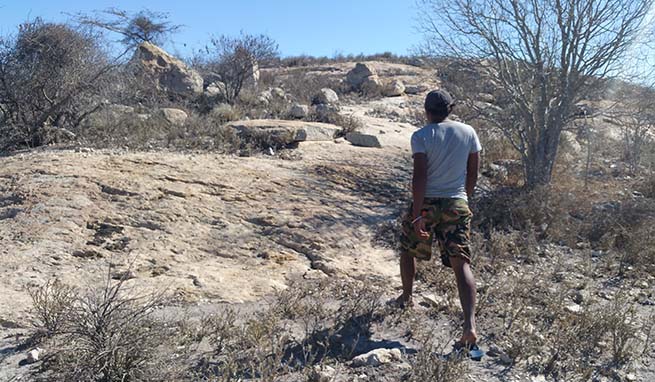 Labradorite Peacock Blue Quarry Update: April, 2016
SUN MINERALS MADAGASCAR Sarl, along with NORCROSS MADAGASCAR GROUP (NMG) will be the exclusive suppliers of blocks and slabs from their Peacock Blue labradorite quarry in Maniry. In May, Sun Minerals plans to start opening the second quarry in their joint venture, with hopes the new area will produce a new color.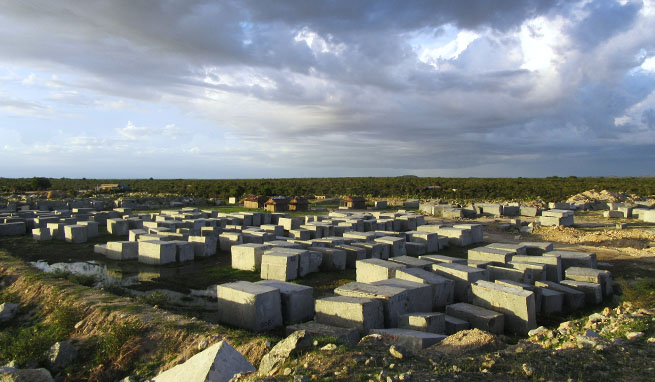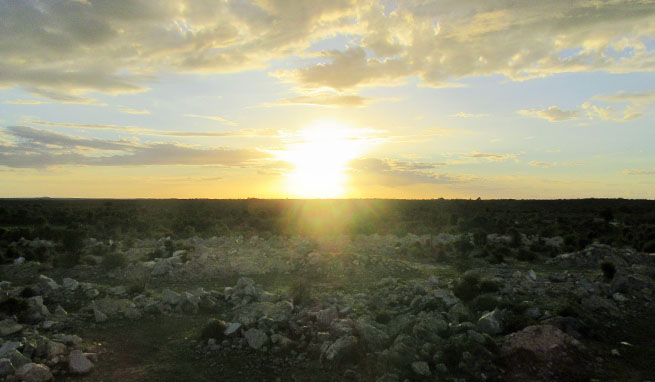 Labradorite Peacock Blue Quarry Update: Jan 7, 2016
NMG Group is pleased to announce plans to develop the open side of their labradorite quarry near Maniry. NMG entered into a potential 20-year joint venture with their new partner, SRE (India). The new mining company is named Sun Minerals Madagascar. Production is planned to begin in March. NMG owns and operates the Peacock Blue Labradorite claim now with two separate joint ventures, and into two different quarries.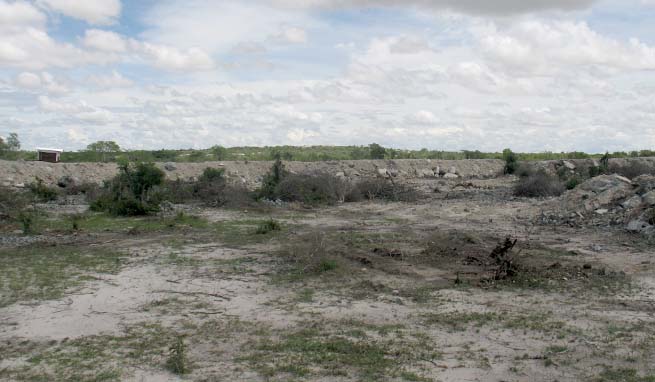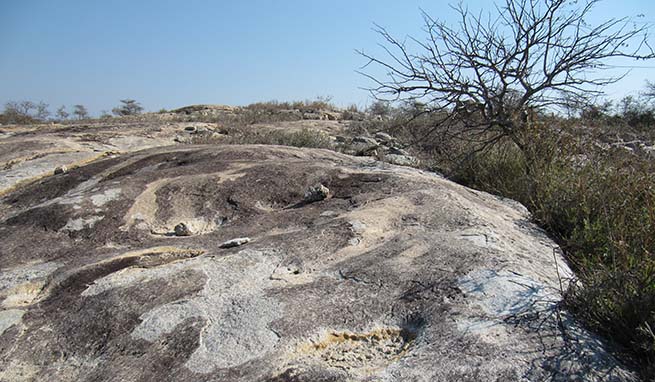 Tumbling Factory Update: Jan 15, 2016
Norcross''''''''s new tumbling factory has entered into its second successful production year. All stones are now in production. New machinery arrived last spring, and a new crusher is arriving later this month. Due to high demand, and limited available production back at the Denver Show in September, larger preorders for Tucson were canceled. Production was sold at the show. Norcross plans to test the market this upcoming Tucson show, and accept larger orders now. Current production capacity is 5 tons per month, with a average of 2.5 tons per month. Production capacity can be scaled at a rate of 100% increase per year to match demand.
A challenge for the NMG tumbling factory has been maintaining inventories of abrasives that are imported from overseas. There were political challenges (ex-explosion in a port in China) which caused a two-month delay in a necessary supply shipment, resulting in decreased production. It was also difficult to predict abrasive consumption while tripling production, and doubling machinery. Now, the tumbling team can plan ahead more accurately with 1.5 years of operating experience.
NMG is proud of this achievement, and plans to develop into a tumbling leader of its own stones. A fundamental difference between Norcross, and other traditional tumbling companies, will be production costs. Norcross tumbles stones from its own quarries, unlike others that require purchasing the stones and, shipping the stones overseas. This means tumbling costs are lower. Also, NMG believes the traditional benchmark quality of tumbled stones to be low, and in September presented the market with a superior product, including stones that had never before been seen tumbled.
NMG president Robert Grant explains "when you purchase rough, the cost for higher grades prevents quality tumbled stones from entering the market. As a quarry operator, our costs are the same for all qualities." Norcross has established a factory that consumes hundreds of tons of rough in general production, and exports more than 1000 tons of rough each year. Grant continues, "Our limiting factor is running our business in Madagascar. This limits the speed at which you can grow. In addition, if anything can go wrong, you prepare for it to go wrong in your plan, in advance."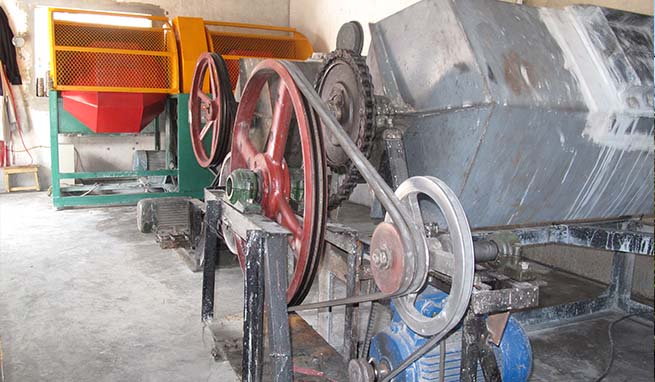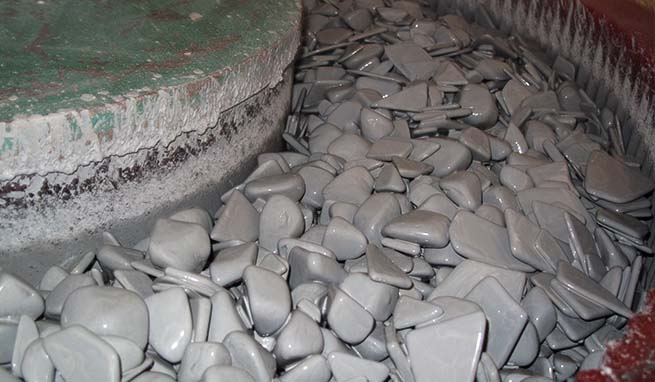 Norcross Land Development Plan: Ambohibob - Jan 15, 2016
The future NMG factory headquarters and land development. NMG group first located the land in 2006 and has been working with the local government since that time. Unfortunately, in 2009, government land office shut down until 2015. NMG has been finally been granted the rights to the land. On Jan 15, NMG held a tree planting ceremony, and worker picnic. 200 trees were planted. The land is large, and can be accessed from the main road via bridge that will be constructed, and will span across a rice paddy.
New factory construction is planned to begin in 2016.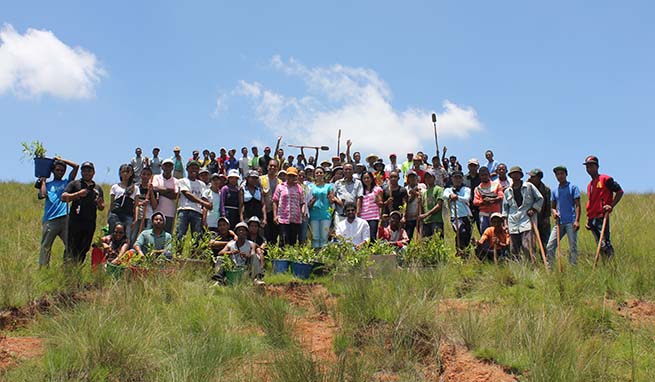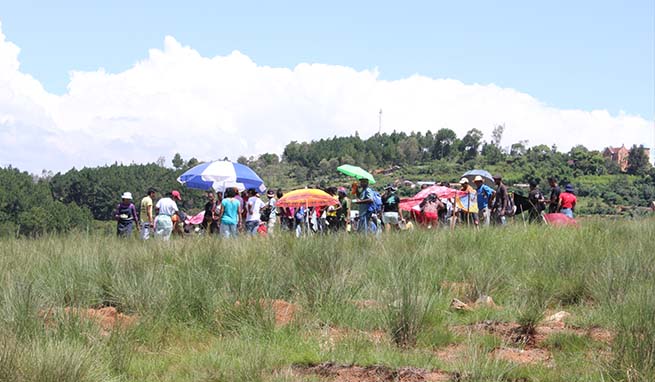 Archived News Updates on