Press Releases 2018
Norcross School in Ankilimare (est. 2016) - Sep 2018
The Ankilimare School built by Norcross-Madagascar is now receiving additional funding from the World Food Programme (WFP or PAM - Programme Alimentaire Mondial) since the 2017-2018 school year. This the school largest in the area, and is located near our Labradorite Peacock Blue quarry.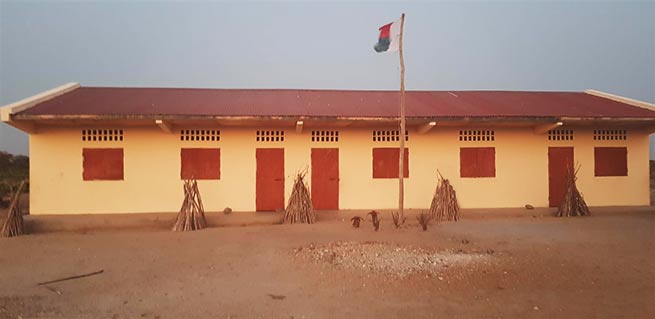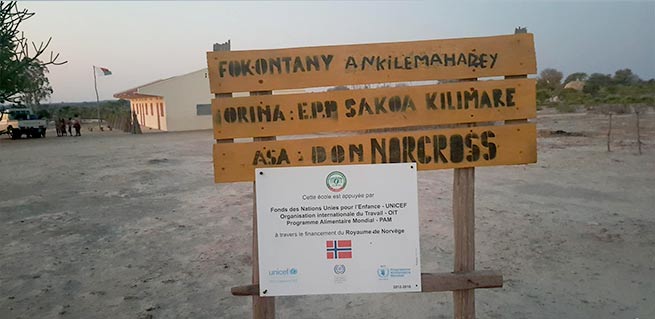 Land Development Anosiala - Sep 2018
The groundwork on the land acquired by Norcross Madagascar begins in partnership with the Chinese company CRBC. This location will be the new headquarters for Norcross-Madagascar. The entire mountain has been brought to the ground level, with the dirt being used to build a new highway. Most highways are built by land-filling rice paddies.


Pictures from 2017-2018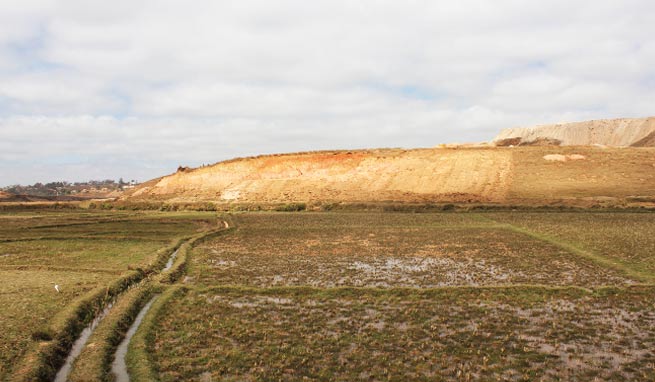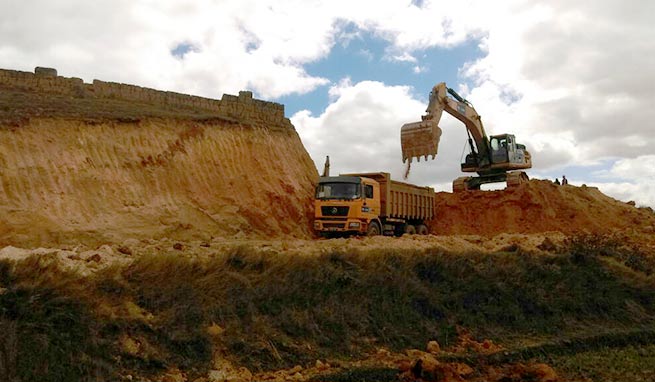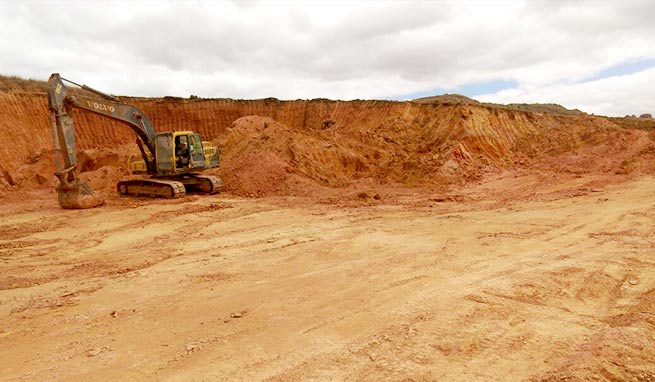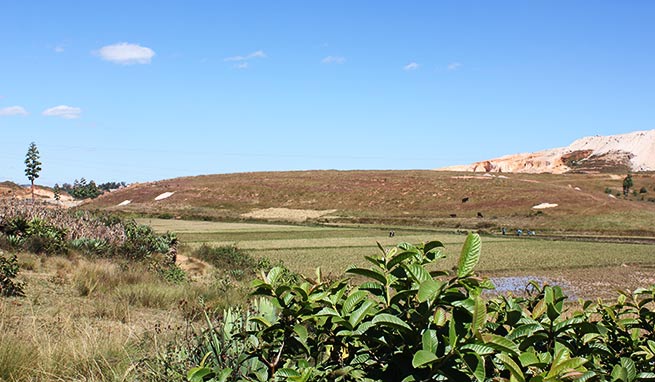 Amazonite Mine Ifasina - Sep 2018

Last year, Norcross completed construction of a road up the mountain to access the mine.
The mine can now be worked and accessed year-round. This includes light production during the November-March monsoon season. Housing and storage buildings were completed, and new mining equipment was implemented.
The 2018 production season started with a host of challenges. Obstacles included underground mining (beside a river), to several attacks from regional bandits. So, this 2018 production at the amazonite mine hasn't been easy. A new area (hole) was opened, and along with support of 25 mining staff, production finally got back to "slow but steady". The deposit is now secured with 2 permanent Gendarmes (Malagasy Military police), and NMG hired a full-time geologist, Ralison Andrianiaina (Andry), to manage the general mining strategy of this special quarry.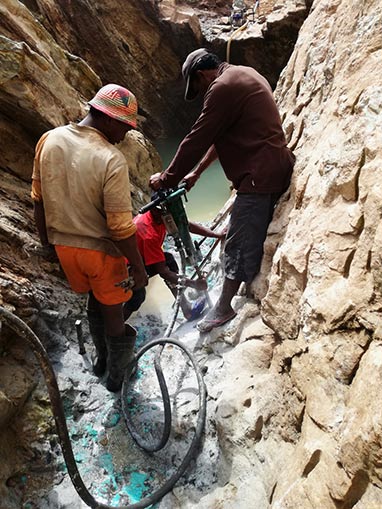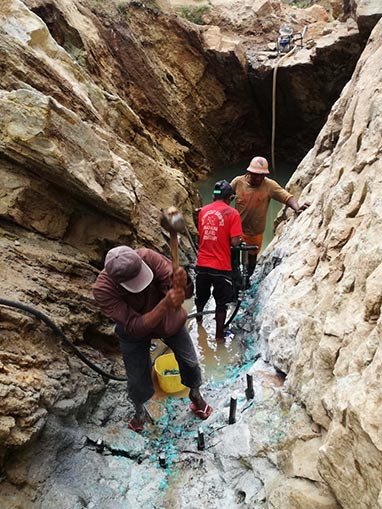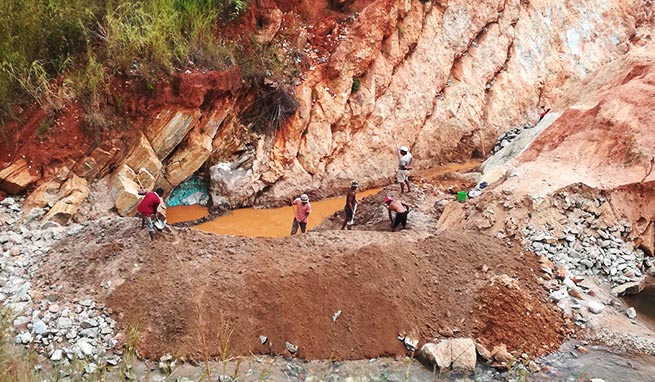 Archived News Updates on